The 2nd Taiwan Local Contest by Tong Lin Fleur
The 2nd Taiwan Local Contest by Tong Lin Fleur
Designers and artists gathering in one place is always an exciting opportunity for any kinds of creative pursuits. We, Florever, uphold a commitment to extend the endless possibilities of the preserved world.
Our partner, Tong Lin Fleur in Taiwan, held their second floral design contest in collaboration with International Floral Design Education Foundation (IFD) this July, 2023. Using the Florever preserved flowers, many unique and beautiful artworks were created.
Among amazing artworks created during the contest, the following 3 works were selected for the Florever Award.
Unique Bouquet with Boldness by

Ms. Yi-Wen Chen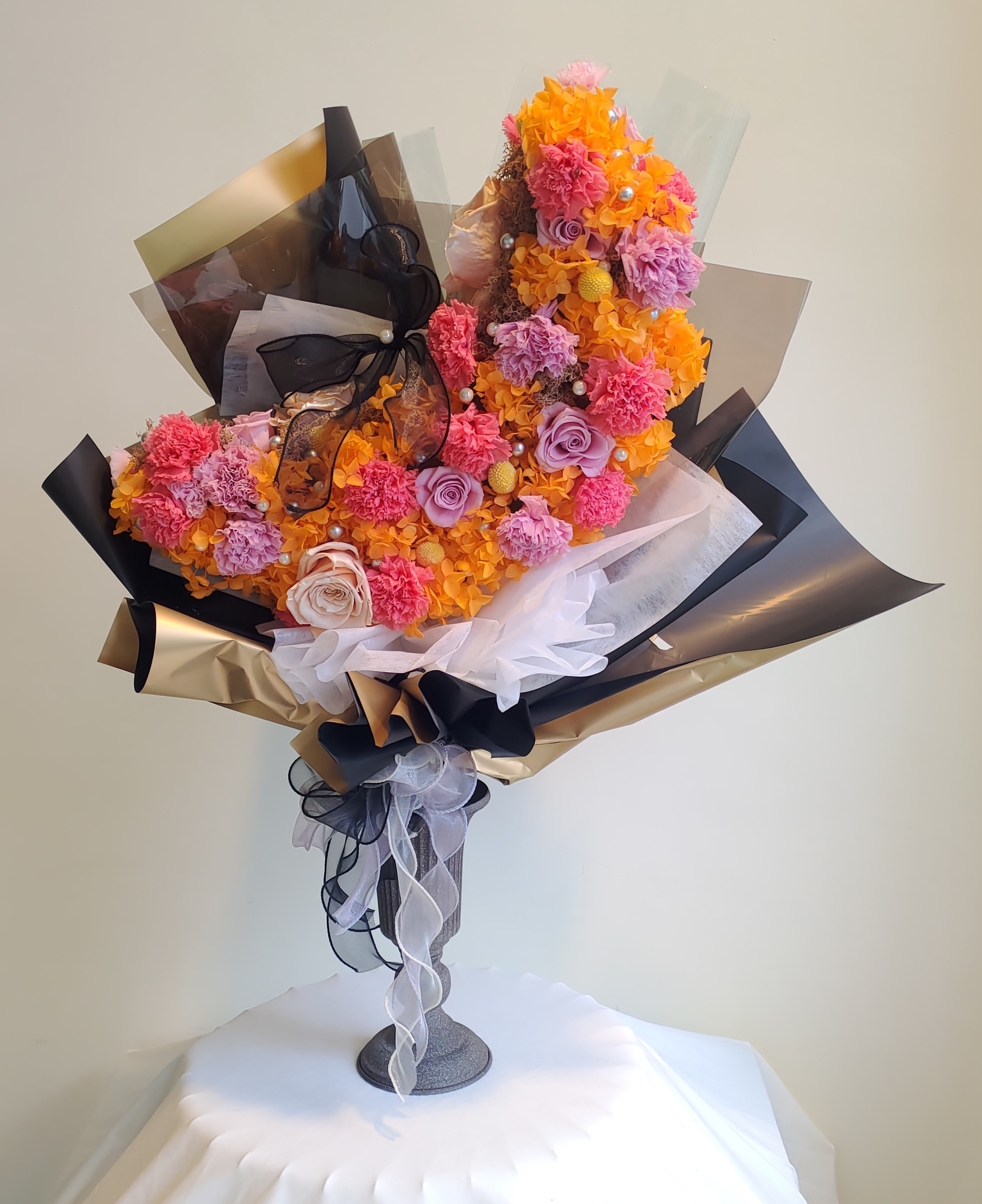 A bold idea coming into life in a very beautiful way; the originality and unique concept of the bouquet was highly evaluated. Such a unique design that definitely will surprise the person who receives this bouquet!
Centerpiece of Autumnal Harvest by

Ms. Shu-Fang Chang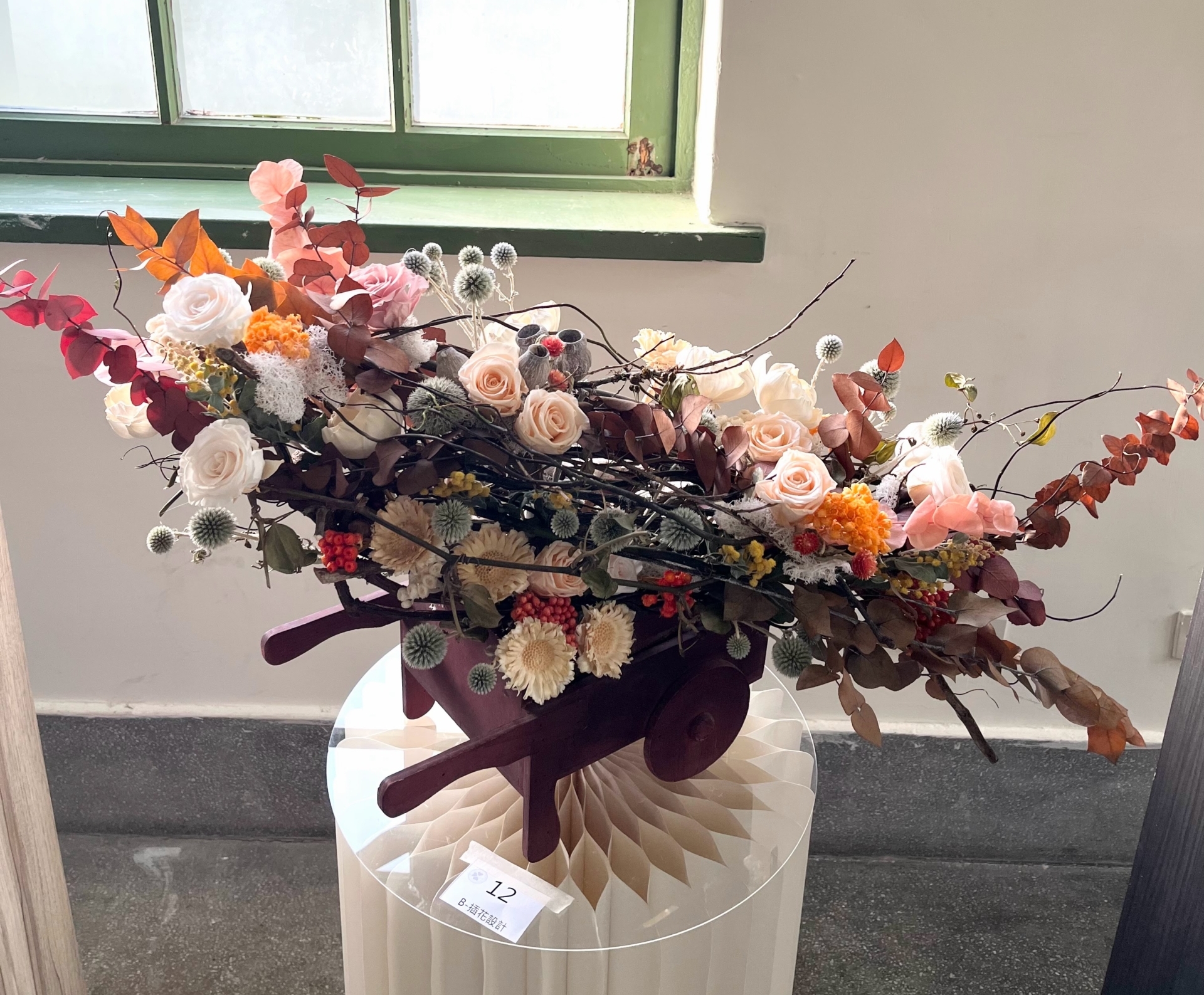 Many warm-toned flowers are wisely placed to compliment each other's presence in one artwork. Preserved roses and foliage are flowing out from a hand-barrow that's reminiscent of an autumnal harvest.
Centerpiece of a Refreshing Water by Mr. Meng-Tsang Liu
The colors and different materials are combined so beautifully to create a chemistry, which somehow brings out a refreshing feels of water. With its effective use of crystal drops and glass vase, blue paper material adding sharpness to the whole look, this artwork leaves such a crisp refreshing atmosphere.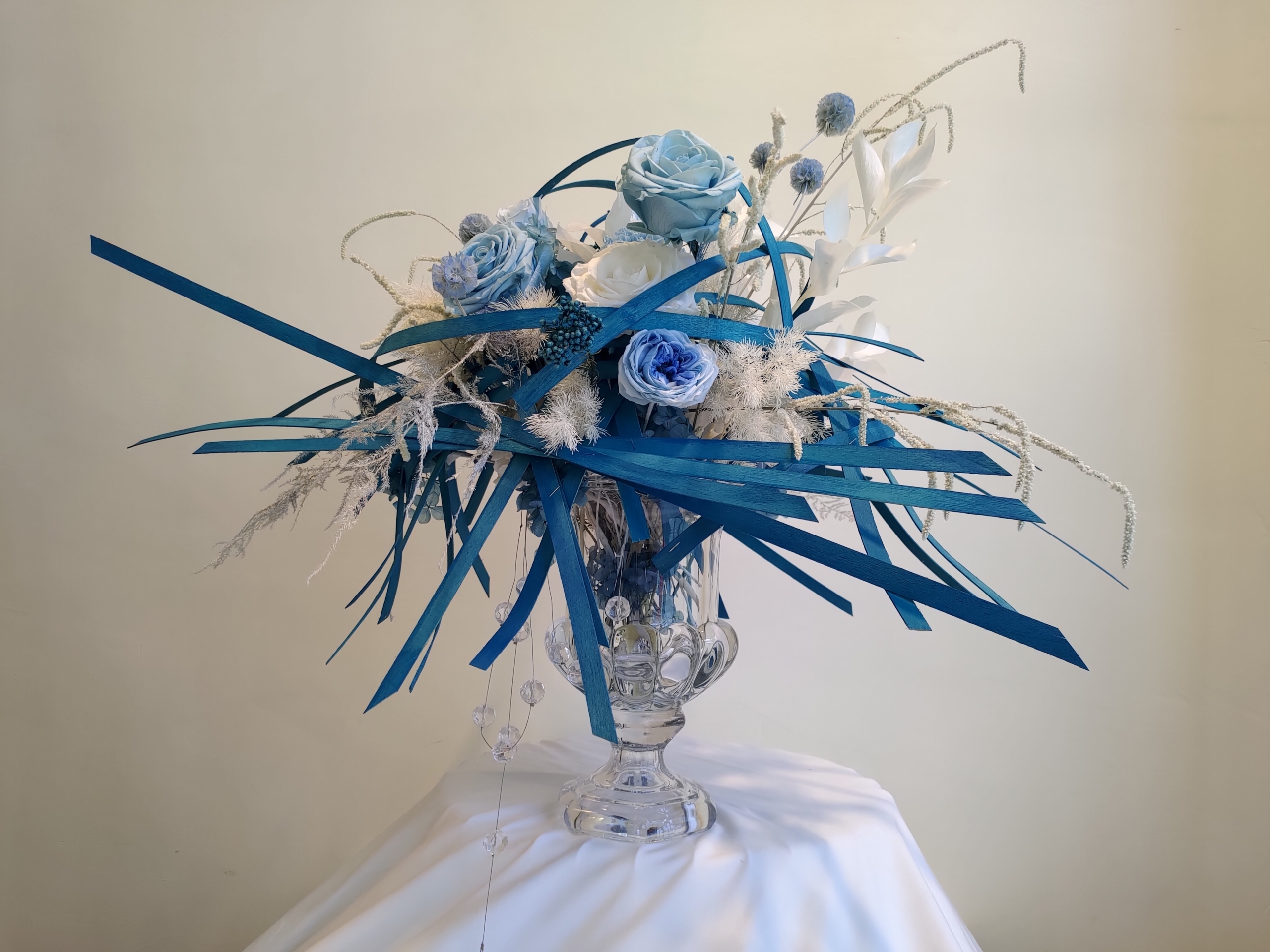 We, Florever, strive to provide the best quality preserved flowers and foliage in the market so that our customers can incorporate the beauty and depth of preserved flowers in new designs. Special thanks to our Taiwanese distributor, Tong Lin Fleur and everyone who attended and supported this special event.
For purchase in Taiwan, please visit their local webpage as below: