[New Products] Rose Palette of 2023-2024 Trend Colors
Rose Palette of 2023-2024 Trend Colors
_ COMFORT, CROSSOVER, COSMO, FANCY & RETRO _
We are introducing new color assortment palettes, COMFORT, CROSSOVER, COSMO, FANCY and RETRO, with our newest colors included. Two sizes of roses, Piccola Blossom Rose and Spray Rose are assorted together for easier use. Please incorporate our newest color palettes to your floral design this season!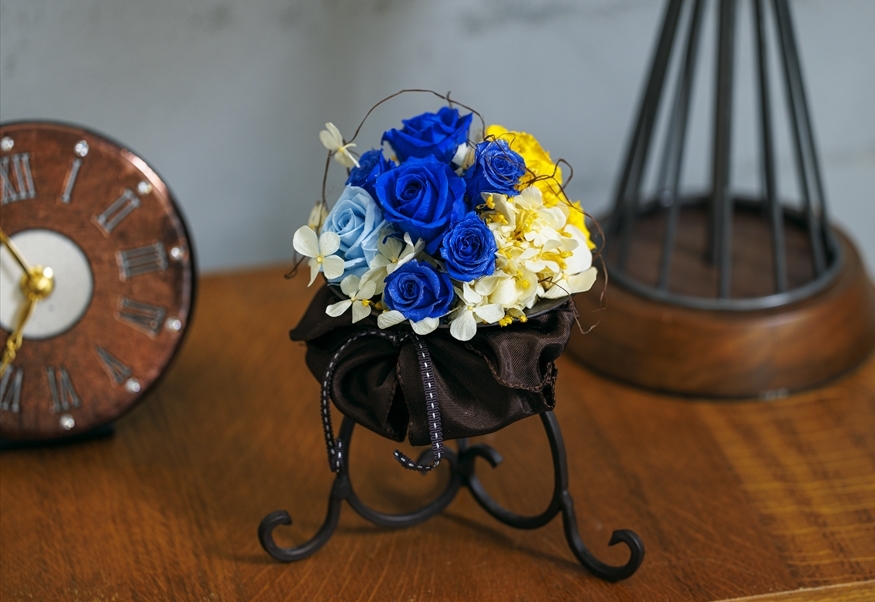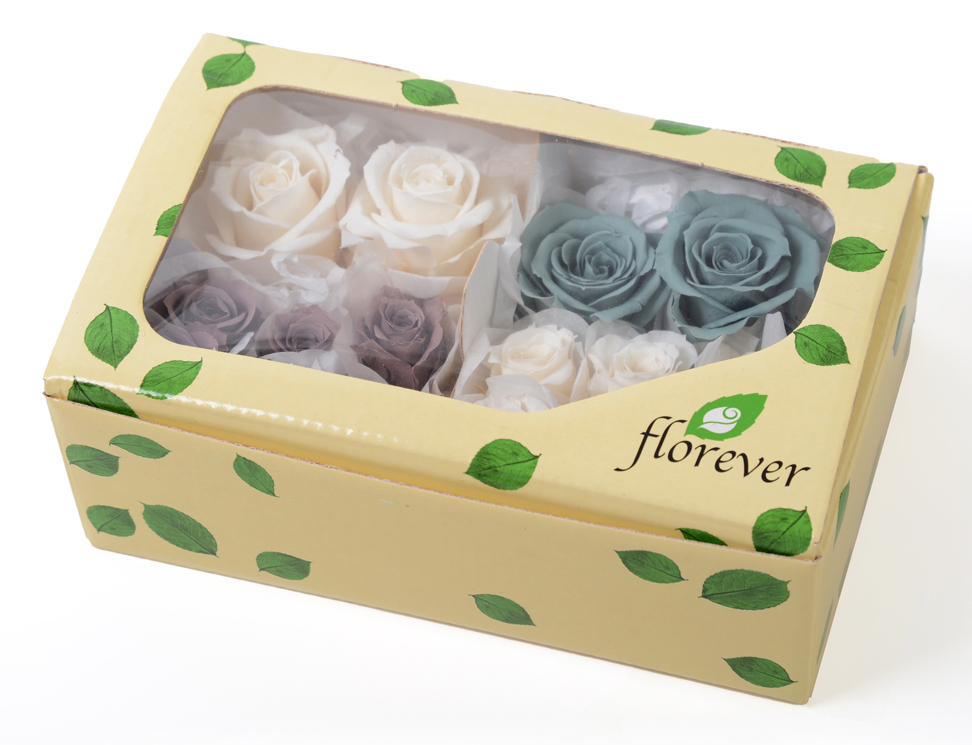 COMFORT / FLP07041-131
Color assortment of 01-Pearl White, 42-Mist Green, and 401-Brown Gray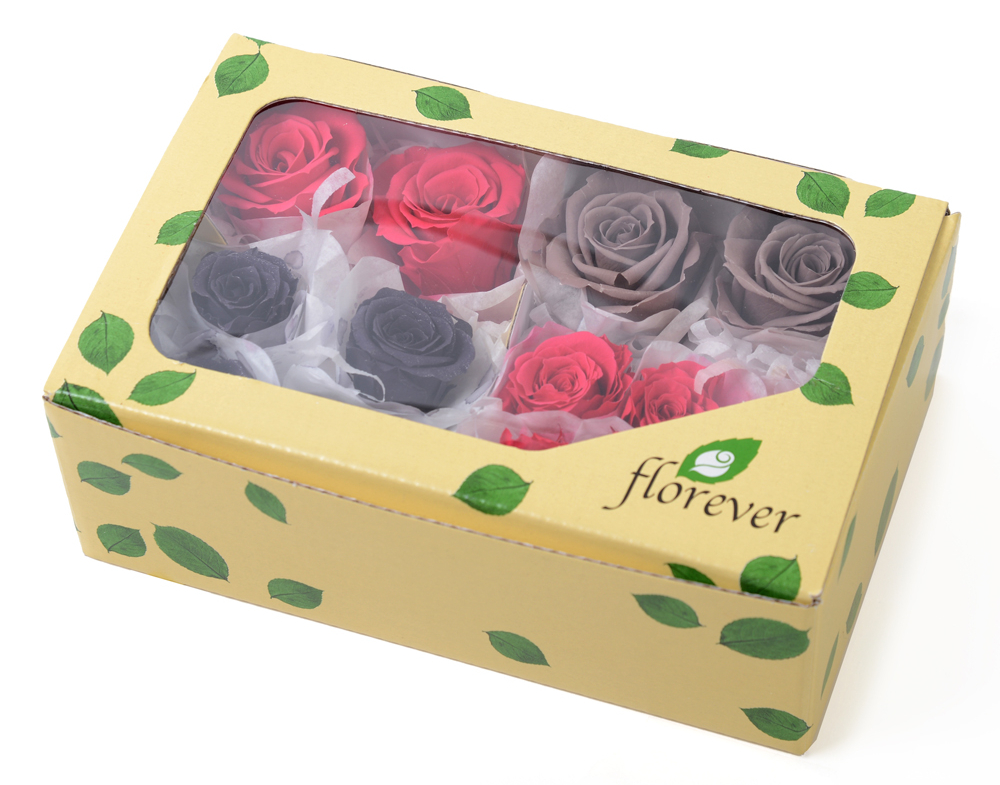 CROSSOVER / FLP07041-132
Color assortment of 08-Hot Pink, 401-Brown Gray and 402-Sparkling Dark Purple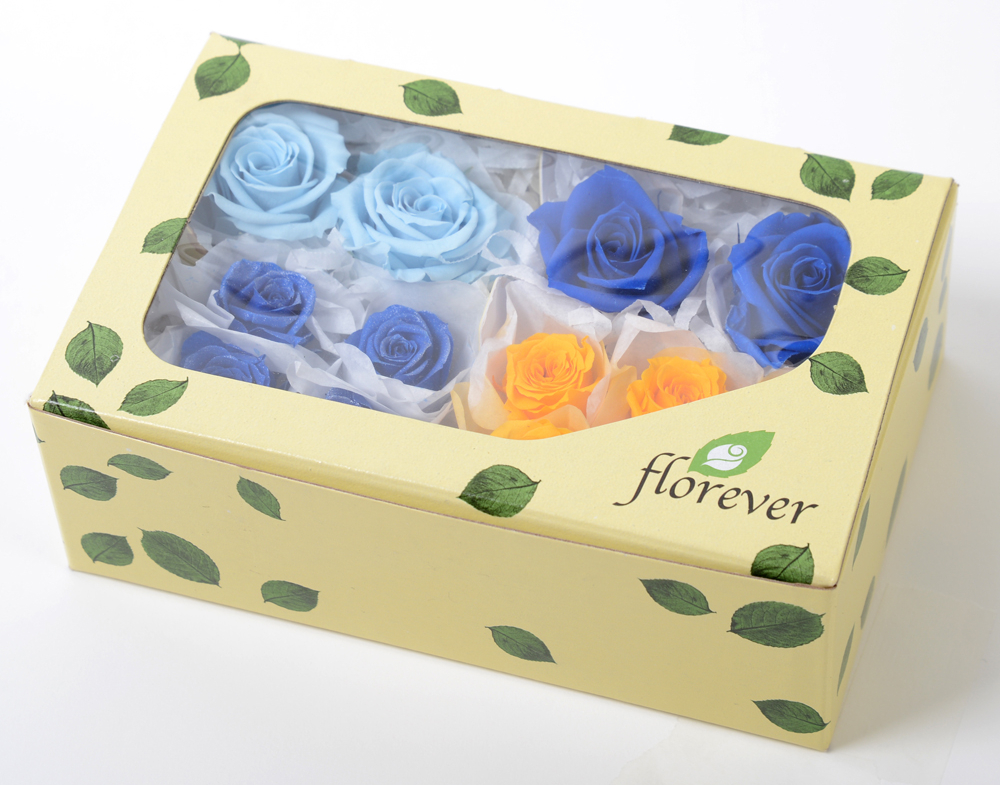 COSMO / FLP07041-133
Color assortment of 12-Grand Blue, 13-Powder Blue, 17-Golden Yellow, and 12-Sparkling Grand Blue.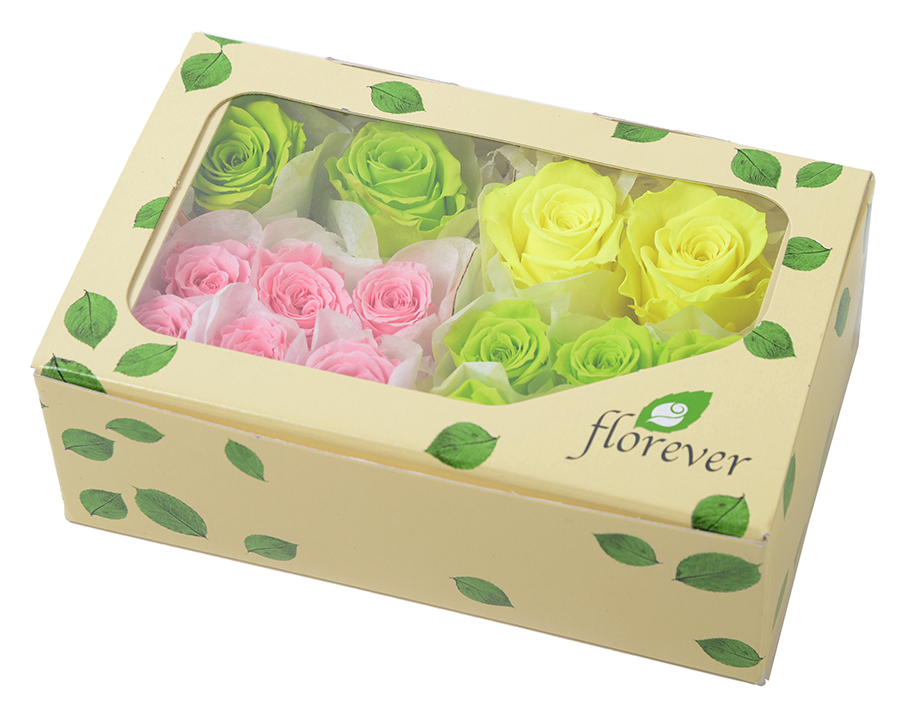 FANCY / FLP07041-134
Color assortment of 76-Splash Green, 92-Neon Yellow, and 07-Baby Pink.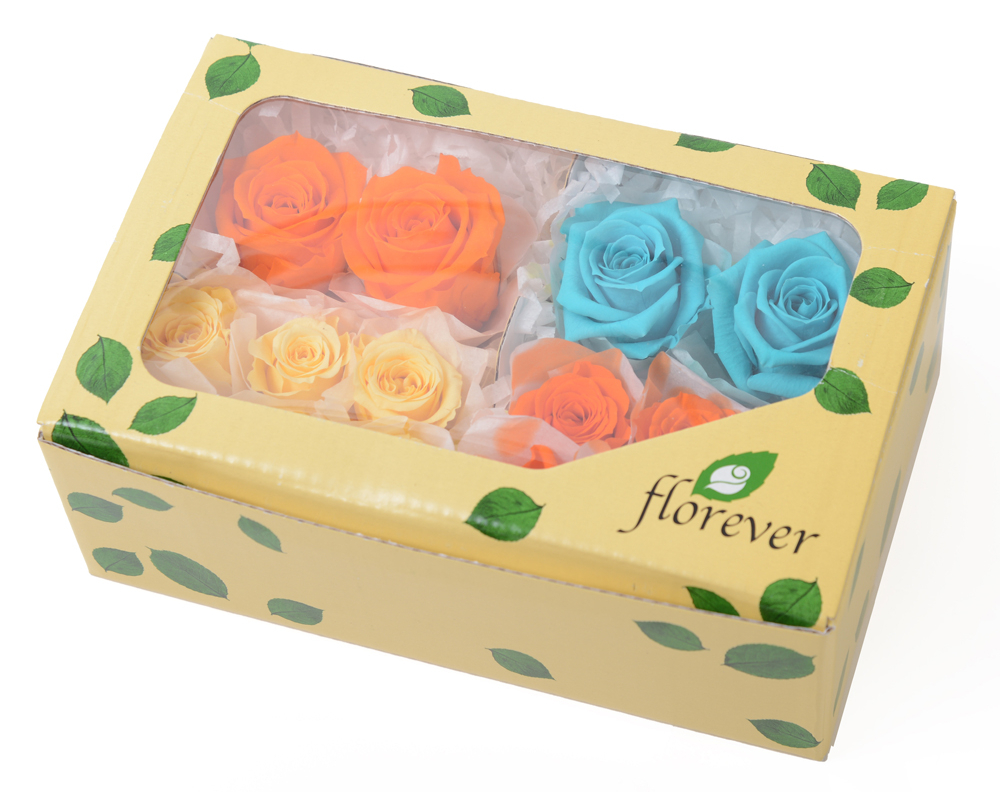 RETRO / FLP07041-135
Color assortment of 15-Soft Yellow, 29-Tangerine Orange and 72-Caribbean Blue.
For the details, please visit our introduction video available on YouTube. Brand story of Florever is at 6:33