The 18th Florever Web Contest
The 18th Florever Web Contest
– View from the Window of My Mind –
After a long time spent at home, we start to daydream a scenery that we want to see, a city that we want to visit, and a place that we want to come back to. It is the view that you see when you open up a window of your mind. With a keyword of "window," please create the view using our preserved flowers taking new approaches combining flat, 3-dimentional and interspatial expression.
The theme of the 18th contest is "View from the Window of My Mind".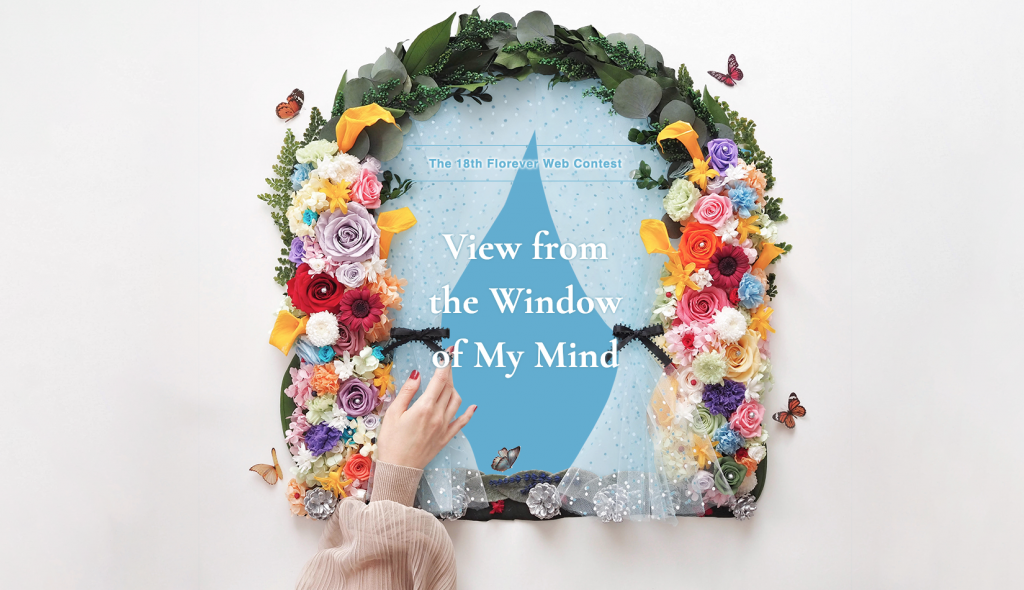 The best creations submitted to this Florever web contest will be selected by online voting, as well as by a professional judge in flower, arts, and crafts.
August 1st, 2021 (Sun.) – September 15th, 2021 (Wed.)
*All application documents must arrive in our office before the deadline.
For more information, please visit our dedicated webpage as below: